Learn why drone insurance is becoming a standard requirement on job sites and why you should consider making it a part of your core business workflow in 2019 and beyond.
It's no secret that drone technology has become a widely-accepted business tool across a myriad of industries. From agriculture to oil and gas, to construction and aerial photography, teams all over the world are reaping the benefits of drone-acquired data. As the industry continues to grow, drone insurance is steadily becoming an integral part of commercial drone workflows.
Whether you're a commercial drone pilot using a single drone, or an operator with a drone fleet, obtaining the right insurance for your business is crucial. To explain some of the common concerns regarding drone insurance, here are some pro tips on securing the right coverage to help protect and scale your business.
Seasonality of operations
How often do you fly? Perhaps one of the most important details to consider before securing coverage is the frequency of your missions. The drone insurance landscape has recently matured, making it possible for drone operators to save money by only buying flight coverage for the days they are flying. An agricultural crop consultant, for example, may only need to fly his or her drone for a few days throughout the planting and growing seasons. In this scenario, buying an annual drone insurance policy doesn't make financial sense. Using DroneInsurance.com, users can secure coverage for a little as a day, and easily scale up as necessary to meet their flying schedule.
Speed of business
Your drone insurance coverage needs to keep up with the on-demand nature of the commercial drone industry. If you're a commercial drone pilot taking jobs in aerial photography, you could be hired to fly three missions in a day, for three different clients who all require insurance with varying liability limits, and all need to be added as Additional Insureds.
Traditional insurance products can make this extremely challenging to accomplish last minute. With DroneInsurance.com, everything is done digitally, in real-time. After being hired for a job, pilots can purchase coverage for the days they're flying and add Additional Insureds within minutes. This instantaneous, streamlined workflow ensures that your insurance works at the same speed as your business.
No radius restrictions
The dynamic nature of commercial drone workflows massively benefit from insurance solutions that impose no radius restrictions. DroneInsurance.com coverage doesn't set radius limitations on your flights. As long as you're operating in accordance with the FAA's airspace regulations, you can fly as large or small of an area as the job requires.
What does this mean for you? A construction consultant that purchased one day of flight coverage, for example, can fly an entire complex building site or sites without worrying about whether it's bigger than his or her coverage, and can also , pack up equipment and then go and fly another mission on another job site 30 miles away.
FAA-approved waivers
Drone flights in industries like oil and gas, agriculture and utilities often involve larger flight areas that require special waivers from the FAA. DroneInsurance.com's coverages support flights that are the subject of FAA-approved waivers, such as night flights and beyond visual line of sight (BVLOS) flights. If you've been granted any of these waivers, it's worth finding out if your drone insurance covers them too. It's also worth noting that the FAA has recently issued a Notice of Proposed Rulemaking to allow night flights and flights over people without a special waiver. While it may take at least a year for these expanded operation amendments to become official, it's always smart to take them into consideration as you look into your drone insurance options.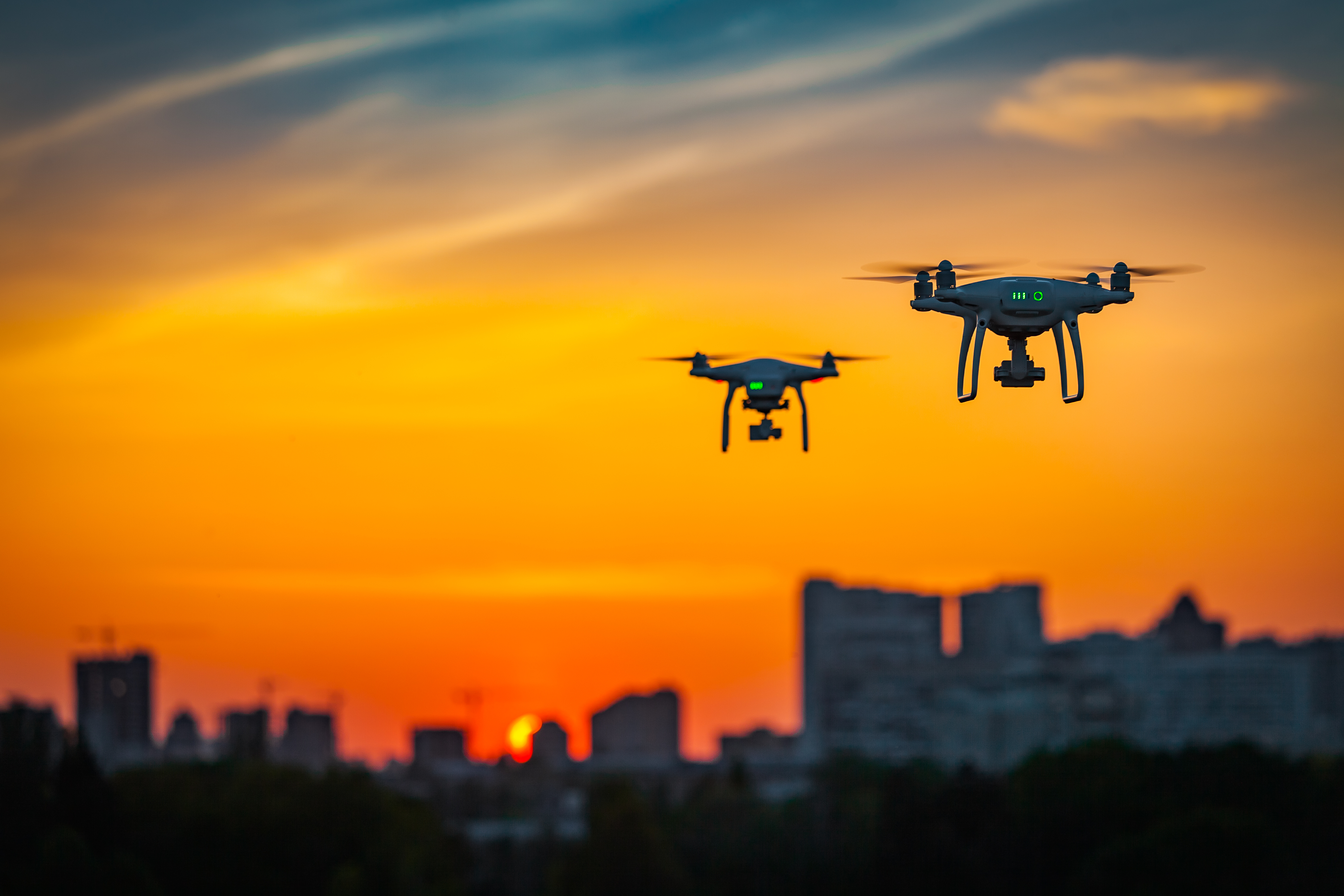 Sensors and essential flight equipment
LiDAR, hyperspectral and multispectral cameras are a key part of your commercial drone toolkit. If you're flying jobs for enterprise clients requiring these special sensors (that can often cost more than the drone itself), DroneInsurance.com empowers you to protect your entire inventory by offering coverage for sensors, base stations and other essential flight equipment.
Bonus: Monthly Billing & Transparent Pricing
More importantly, DroneInsurance.com is also integrated with leading UTM and drone mapping leaders like AirMap and DroneDeploy, allowing you to seamlessly view and manage coverages right within your pre-flight workflows. By embedding dynamic coverage solutions into the fabric of your drone mapping journey, it's now easier than ever to protect and grow your drone business.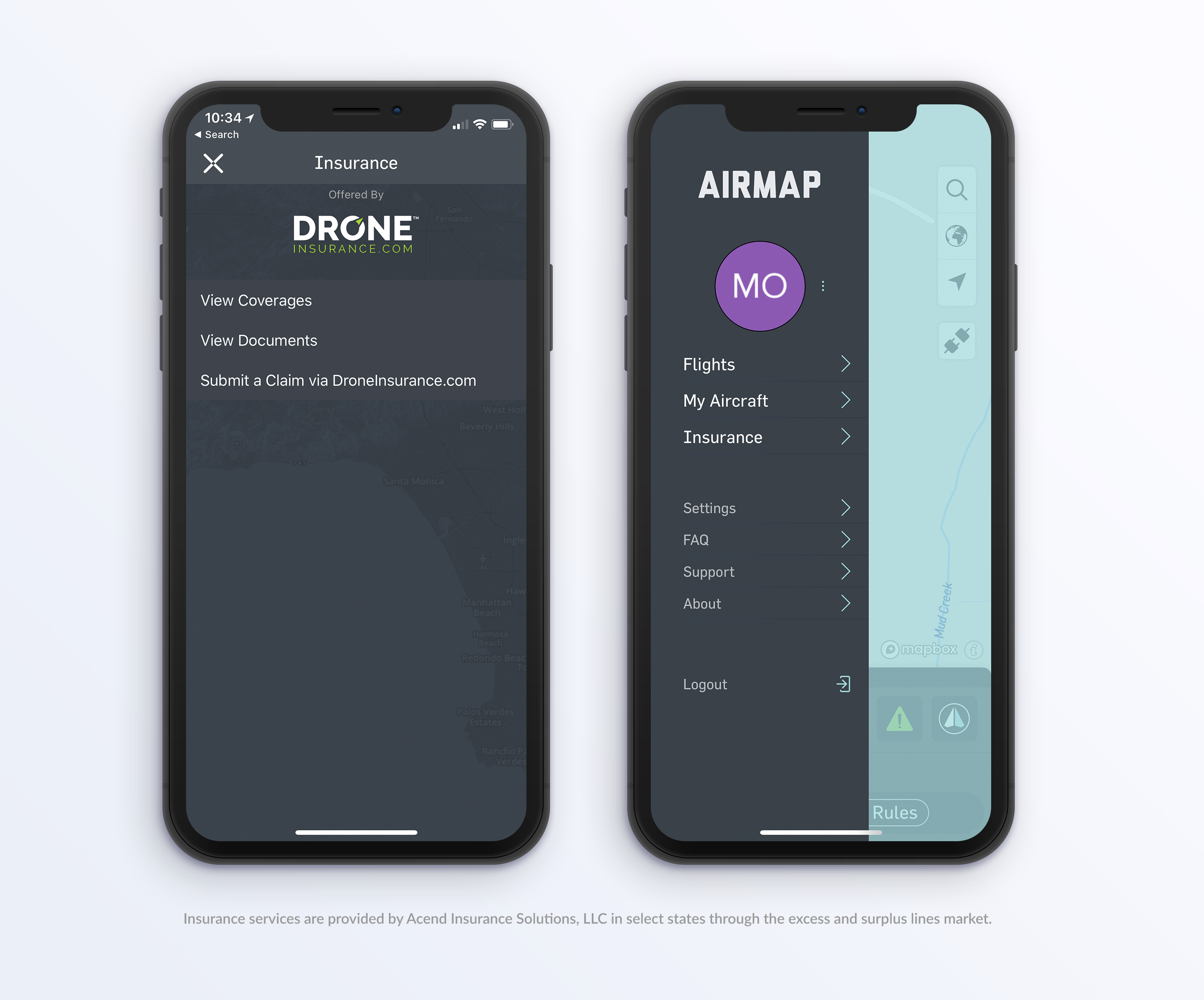 Ready to get started with insurance for your drone business? Visit Droneinsurance.com to start your free Quote or reach out to our team at DroneInsurance.com for more information.